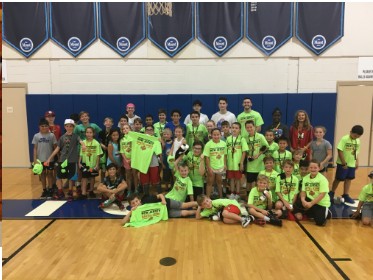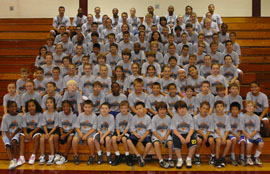 2020 NEW JERSEY BASKETBALL ACADEMY SUMMER CAMP SCHEDULE
Session 1:           JUNE 22-26      MT. ST. DOMINIC ACADEMY (CALDWELL)    CANCELLED

Session 2:           JUNE 22-26      JUNIOR BASKETBALL CAMP (Ages 5-8)       CANCELLED
Session 3:           JUNE 28-29      SHOOTING CAMP - MT. ST. DOMINIC ACADEMY CANCELLED
Session 4:           JULY 27-31       MT. ST. DOMINIC ACADEMY (CALDWELL)
Session 5:           AUG. 3-7           VERONA COMMUNITY CENTER                   CANCELLED
Session 6:           AUG. 3-7           JUNIOR BASKETBALL CAMP (Ages 5-8)    CANCELLED
Session 7:           AUG. 10-14       MT. ST. DOMINIC ACADEMY (CALDWELL)
Session 7:           AUG. 10-14       JUNIOR BASKETBALL CAMP (Ages 5-8)      **JUST ADDED**
                                                        9:00 AM-12:00 PM (CALDWELL)  
Session 8:           AUG. 17-21       VERONA COMMUNITY CENTER                   CANCELLED
Session 8:           AUG. 17-21       MT. ST. DOMINIC ACADEMY (CALDWELL)    **JUST ADDED**

The camps will operate from 9:00 am - 3:00 pm and provide daily instruction, games and contests. Camp emphasis is on fundamentals, skill development and fun. Experienced staff and all teaching done in a positive atmosphere. Players of all skill levels are welcome.

Camps certified by the New Jersey State Health Department.
Multi-week & sibling discounts available.